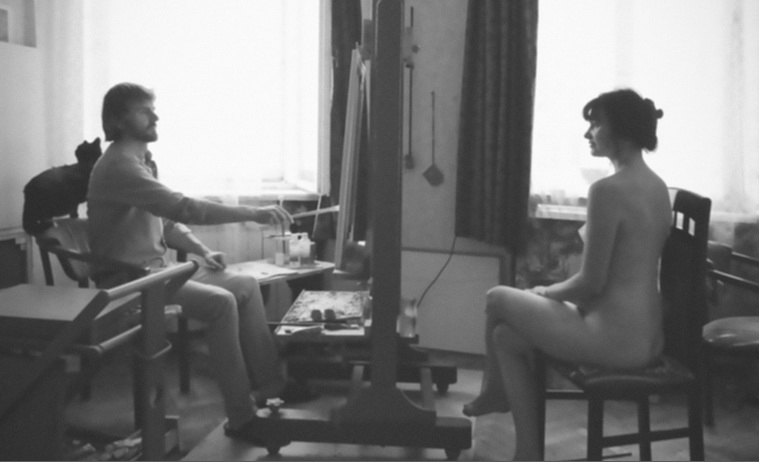 "La vie est un mystère...
Un artiste écarte un rideau"
J'aime observer. S'il y a quelque chose qui attire mon attention, qui m'inspire ça naît en moi ce désir de créer. Ma peinture commence par une idée. Je peins rarement directement devant l'objet. Une peinture doit grandir à l'intérieur de moi. Puis, dans mon atelier, mon travail prend forme. Je commence toujours par des esquisses puis des sous-couches. J'aime travailler avec le matériel. Ma préférence est pour la peinture à l'huile qui possède toutes les qualités pour exprimer mes sentiments. J'aime à créer de la différence sur mes toiles en les accentuant avec des empâtements plus prononcés, jouer avec les reliefs et utiliser de fines couches de peinture. Mes outils favoris sont le couteau à palette, les pinceaux, les doigts et tout ce que j'ai à portée de main. C'est le moment du mystère. Je progresse dans l'inconnu. J'exprime mes sentiments. Je crée…

L'atmosphère, l'humeur, l'émotion jouent un rôle important dans mes tableaux. Mes peintures sont comme une poésie. Souvent je retouche mes toiles. Accrochées au mur je les regarde pendant un certain temps. Ensuite, je recommence à travailler jusqu'à ce que je suis satisfait du résultat. J'aime peindre des scènes de genre, des nus et des paysages contemporains.
A few words about my art
"Life is a mystery...
An artist moves aside a curtain"
I'll try to give you my thoughts on what art is, specifically painting, and what it means to me. A painting is a visual phenomenon – we perceive it with our eyes. Art resembles the seen.
We walk, observe, wonder, something falls upon our eyes, it appeals to us and we want to create. These moments bring amazement with time, and give birth to a wish to be creative. To have a vision, to become it, may please a person's eye, and cause them to stop to reflect on a surprise.
Inherently, paintings are that which is "seen". If it is not seen, that it is not art. In an artistic piece an artist captures that specific moment he saw. That deep association is a component of a whole (or integral part), and the whole is seen only by those who are called artists. Approaching that phase of insight is the path of a creator. Paintings are a fruit of labor on the seeing path.
My art is of contemplative nature. I contemplate, delve and dissolve into that which is in front of my eyes. I just want to observe, watch and sometimes ask: why, how, where and what is the point? In a painting I express myself and create my vision of the world.
In a letter to his brother, the great Vincent Van Gogh said, "I want to paint apples in that way so that one can touch and feel them." Ancient mythology gives us a story about an Athenian painter who created a painting of grapes. The painting was so realistic, birds came to it to taste the grapes. When people asked the famous artist Jean-Baptiste-Siméon Chardin how it is that he can paint so well, he said "Just like that, I sketch something to that point until it becomes something that is good to paint... One must learn to observe nature, but this gift is not given to everyone. Many do not see it, and never will." A famous German artist, Caspar David Friedrich, in his article "About Art and its Spirit" wrote "a very small amount of people see a little, and even fewer people see only a bit more."
A work of art can give a rise to the birth of thoughts, feelings and moods, which can simply entertain or call. But painting is silent as nature, and I leave everyone in silence with it. It is supreme. What I see is beautiful and I hope that what I paint is fine too.
Misha Sydorenko